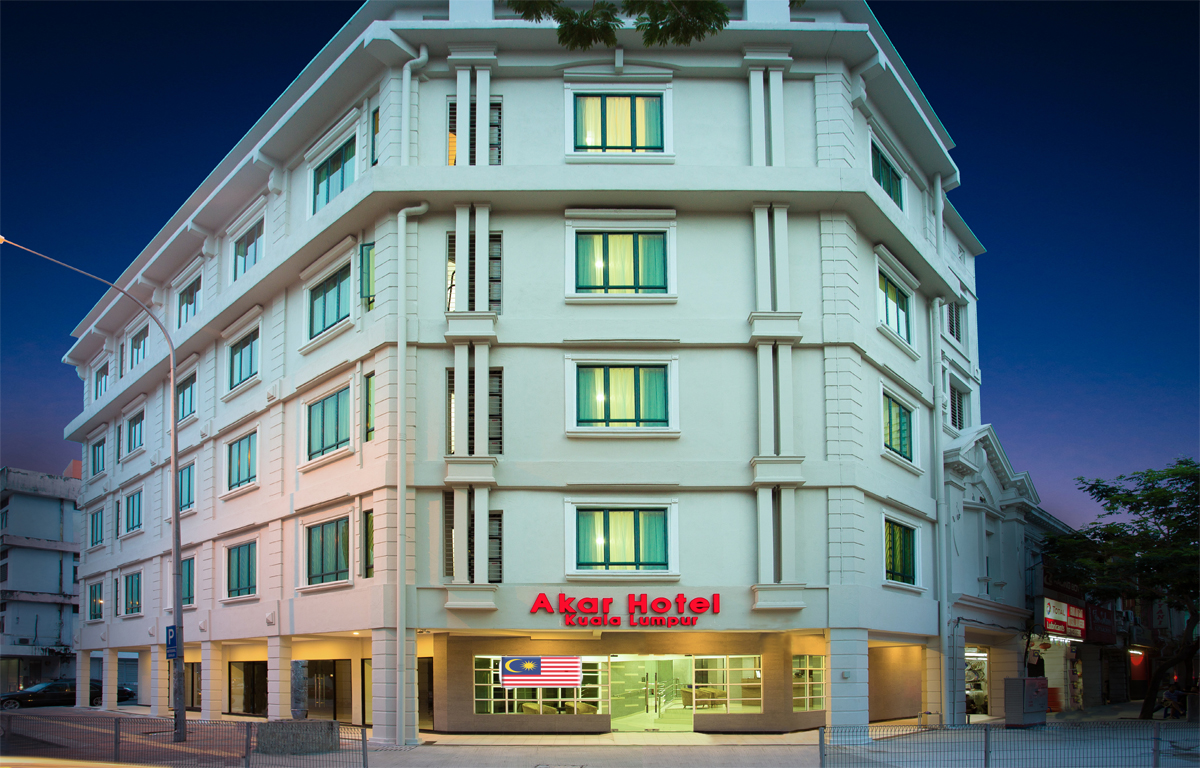 Akar Hotel Kuala Lumpur
WITHIN THE RHYTHM OF THE CITY

Akar Hotels Kuala Lumpur is a family-run hotel that offers a relaxing stay for any type of traveler. With our colonial façade and friendly staff, the experience and ambience of Akar Hotels will leave you enamored with the city.  

Strategically located within the heart of Kuala Lumpur, our hotel offers patrons many opportunities to learn and absorb the local culture. With many points of interest neighboring our locale, travelers are never short of places to visit and activities to partake in.

Akar Hotels Kuala Lumpur is part of Akar Hotels, a chain of local hotels that pervade the charm and allure of our local culture. The word 'Akar' means 'root' in the Malay language and is the guiding principle of all Akar Hotels, granting visitors a truly Malaysian experience.
STAY CONNECTED
Follow us on the following Social Media platforms to get the latest updates and offerings from Akar Hotels.
383 & 385, Jalan Tuanku Abdul Rahman,
50300 Kuala Lumpur, Malaysia.
P: +603 2697 4962 / 4963   F: +603 2697 4961
M: +6011 11674710
E: jalantar@akarhotels.com.my