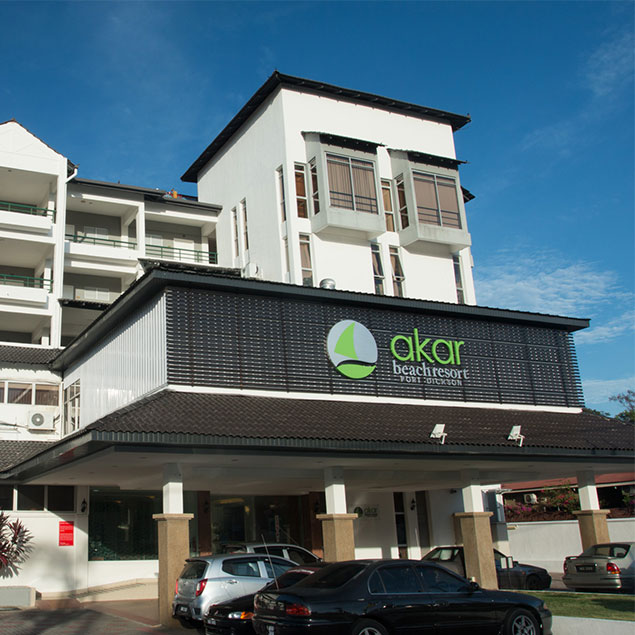 Akar Beach Resort Port Dickson
SAND, SUN, AND SERENITY


Akar Beach Resort is a family-run hotel that offers an exciting place for the casual beach goer. With our modern façade and friendly staff, the experience and ambience of Akar Beach Resort will leave you relaxed and rejuvenated.

Nestled on the sandy beaches of Pantai Purnama, our hotel offers patrons the chance to experience a beach holiday that is quiet and relaxing. With many points of interest neighboring our locale, visitors are never short of places to visit and activities to partake in. Our vicinity even provides Function Rooms for organizers to host events.

Akar Beach Resort is part of Akar Hotels, a chain of local hotels that pervades the charm and allure of the local culture. The word 'Akar' means 'root' in the Malay language and is the guiding principle of all Akar Hotels, granting visitors a truly Malaysian experience.
STAY CONNECTED
Follow us on the following Social Media platforms to get the latest updates and offerings from Akar Hotels.

Akar Beach Resort,
Batu 9, Jalan Pantai Teluk Kemang,
71050, Port Dickson, Negeri Sembilan.
T: +606-6628575 F: +606-6627625
E: pantaipurnama@akarhotels.com.my